on-going Events
​
If you would like to attend an event at Ashland REIKI & Wellness Center, please stop by or call the Center to reserve your space: 508-861-3090.
​
We look forward to seeing you at one of our classes, events or for a private REIKI session!
​
Check our Facebook page for up to the minute event listings!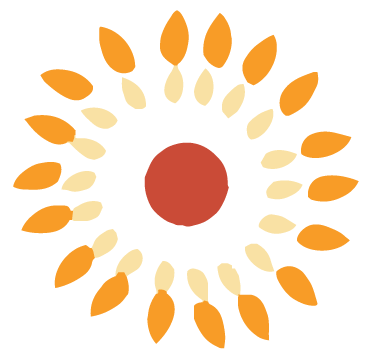 WEEKLY:
​
Spiritual Book

Discussion

Group ~ A Soul's Compass
​
"An elegant, simple, and practical guide to get in touch with your higher self and experience the field of infinite possibilities." Deepak Chopra
​
In this acclaimed book, questions such as, Why are we here?; Are we fulfilling life's purpose?; and, What is evolutionary intelligence trying to express through us? are asked and discussed, leading readers to a more in depth understanding of themselves and their life situations.
Through reading and discussion, a road map to greater compassion and enlightenment will be understood and achieved, leading to greater self-realization in your own life and in the world.
​
This is an 8-week course and meetings are held Tuesday evenings from 6:30-8:00 PM.
​
Dates: Oct. 22, 29
Nov. 5, 12,19, 26
Dec. 3, 10



​
Cost is $80.00
​
Please call Ashland REIKI & Wellness Center to register:
508-861-3090.
​
​
​
​
Meditate with the Angels

Meditation Group



We would love for you to join our us for meditation, spiritual conversation, joy, and Angelic support.

When we invite the unconditional love and grace of the Angels in our daily lives we welcome Magic in. We meet together weekly to create community, support, and as a reminder of this grace.

All levels of meditation experience are welcome!


Call to register: 508-861-3090
​
DAY: Sunday
Cost: $10
Time: 9:15AM - 11:15AM
​
Sabrina Dawn, ATP, ALC
Sabrina trained with Doreen Virtue and became an Angel Therapy Practitioner® in 2007 and an Angelic Life Coach® through AngelsTeach in 2008. Sabrina combines her training in the Akashic Records, Polarity Therapy, Reiki, and more in her readings, groups, and workshops.
​
ANGEL & AKASHIC RECORDS READINGS
​
Sabrina Dawn was trained by Doreen Virtue as well as through AngelsTeach and has over 10 years of experience with Angel communication. Sabrina was trained in the Akashic Records by Patty Collinsworth and is adept at accessing the Records and the bountiful information they store for each of us.
Call for an appointment: 508-861-3090.
​
Pricing:
$50 for 30 minutes
$90 for an hour.
​

​
​
​
MONTHLY:
​
​

AKASHIC RECORDS MONTHLY GROUP
​

​​
This group is designed for those who have completed the Akashic Records 101 class or are familiar with the sacred prayer process.
The goal of the group is to help us build and understand our personal Akashic Records practice through a supportive community.

In each meeting we will be going into our own individual Records as a group. The communal energy helps build a supportive field that can make our experience in our Records stronger and richer.

It is recommended that you bring a journal or paper and pen.
​
Saturday's 7:00 - 9:00~

Jan. 18, Feb. 22, Mar. 2, April 18, May 16
​
​
​
Cost: $25 paid in advance with registration.
​
Please call Ashland REIKI & Wellness Center to register:

508-861-3090.
The group will be led by Sabrina Dawn, who also teaches the Akashic Records 101 class. Sabrina was trained in the Akashic Records by Patty Collinsworth and is adept at accessing the Records and the bountiful information they store for each of us.
​
​
​
CRYSTAL BOWLS WITH REIKI ENERGY

During this 75-minute class, you will experience a short meditation to help you ground into the moment and prepare you to rid yourself of the stresses of the week. From this receiving state, you will melt into serenity while listening to the beautiful sounds of the quartz crystal singing bowls.

These luminescent bowls emit an expansive sound that provides deep healing for the body and mind. As the healing frequency of the crystal bowls resonates with each individual, Reiki will be offered to those who wish to receive hands on healing.

You will leave this class feeling relaxed, rejuvenated and ready to move forward in your day.
Mandy McLoughlin, RMT and Sound Healer will lead this class. Mandy was moved to become a Reiki Master after a profound healing from mononucleosis. She has been practicing sound healing for over two years, having been called to learn this modality as a way to assist others in raising their energetic vibration.


Cost: $30
Date: TBA
Time: 12:00 - 1:15

Please call 508-861-3090 to register IN ADVANCE as space will be limited for this event.
​
​
​
​
OM Chanting Circle



This beautiful mantra and sound current rides on the sound wave of pure, unconditional love. By repeating the sound over and over, this frequency becomes an amplified exchange of loving energy, given and received by all who surround it.

When we come into our hearts and release what keeps us from feeling separate from the self and from others, miracles can happen.

If you've ever wondered how you can help to raise the vibration in not only yourself, but your community and even the planet, then look no further.

OM Chanting Circle


Time:
Dates:TBA

Free Event with suggested donation for use of the space.

Please call Ashland REIKI to indicate your intent to participate.
508-861-3090

Thank you!
​
REIKI Share and Learn
Many of you have mentioned that while you have your REIKI training you are not comfortable with approaching a REIKI session with those you do not know or, you do not feel your REIKI knowledge is adequate. There is a deep history to REIKI and it takes confidence and experience to feel comfortable practicing with others or starting to work as a REIKI practitioner.

Come join us as Hannah Stein, RMT for 20 years, leads us in learning more about REIKI (for approximately 30 minutes). The topics will be different each month and your requests as to what is covered are welcome!

Afterward, we will share Reiki with other Reiki-trained friends and future-friends! This is a great way to learn and meet other Reiki people. We will all enjoy giving and receiving this beautiful and calming energy!

All levels of Reiki are welcome.

Please call to let us know you are coming as space is limited to 10 participants: 508-861-3090
Time: 6:30 - 8:30
Dates: June 22, July 20, Aug 17, Sept. 21
Oct. 19, Nov. 16, Dec. 21





Cost: A donation of $20 per person is requested.
​
​
​
OC

CASIONALLY:
​
AKASHIC RECORDS 101
​
The Akashic Records contain a vibrational record
of every soul and its journey through time and space. Being in the unconditional love of the Akasha helps us to heal at the deepest level, the level of our soul. We can move forward and see lasting change in all areas of our life: Such as recurring patterns, past lives, ancestral patterns, karma, future probabilities, healing, relationships, money, work, creative expression, life's purpose, emotional well-being, our pets, and more!

The class will cover:

-What the Akashic Records are
-An explanation of the sacred prayer process
-How to access your own Records
-Who you may meet in your Records
-Everyone will be guided into their own records as a group using
the Light of the Akasha Prayer.
-How the Records can be a supportive practice in every area of your
life.
A journal is welcomed.
The group will be led by Sabrina Dawn, who also teaches the Akashic Records 101 class. Sabrina was trained in the Akashic Records by Patty Collinsworth and is adept at accessing the Records and the bountiful information they store for each of us.



Please call Ashland REIKI & Wellness Center to register:
508-861-3090.



Cost: $40 paid in advance with registration.
DATE: October 4
​
Time: 7:00 - 9:30

Seating is limited. DO NOT miss this awakening program!
​
​
​
REIKI LEVEL 1 TRAINING



Learn about Reiki and how it can improve your overall well-being!

In this class you will learn about what Reiki is, how it is practiced how to self-treat, as well as how to share Reiki energy with your family and close friends.

You will receive a manual and, upon completion of the course, a Reiki Level 1 Attunement which will allow you to self-treat or share Reiki with friends anytime you choose.

Reiki can substantially improve your day to day energy levels!
Come learn about this wonderful modality!

About the Instructor:
Hannah Stein has been a Reiki Master for over 20 years. Hannah is the Owner of Ashland REIKI & Wellness Center where she provides Reiki services to numerous clients. She has been teaching Reiki for over 15 years to a wide variety of students. Hannah practices Reiki on a daily basis and is excited to have this opportunity to introduce you to the magic of Reiki.



Cost: $195.00 (includes all materials and manual to take home)
Date: TBA
Time: TBA



Pre-registration is required! Class is limited to 10 students.
Please call Ashland REIKI to register: 508-861-3090
​
​
​
​
MEDIUMSHIP and/or TAROT CARD READINGS
​
As a psychic medium and tarot card reader, Mary Anne is supportive and compassionate as she strives to bring comfort, clarity and healing through her readings. Both clairvoyant and clairaudient, she is able to receive detailed information and messages from those who have crossed over.​
A student and teacher of mysticism and natural law for over thirty-five years, Mary Anne is also a medical intuitive and healer. She is well versed in astrology and numerology, and was fortunate enough to have trained with renowned medium, Rita Berkowitz.
​
Appointments are suggested, walk-ins are accepted.
​
Dates TBA
​
Pricing:
$40 for 30 minutes

$60 for 45 minutes

$80 for 1 hour
​
​